Dublin ACT Coalition News!
May 2018
Dublin ACT Meeting Recap
The Dublin ACT Coalition held a well attended general membership meeting on Thursday, May 17th. Dublin Police Chief Heinz Von Eckartsberg discussed pan handling, and Dr. GeorgiAnn Diniaco introduced the Dublin ACT/Nationwide Children's Hospital School Toolkit for youth related to substance misuse from a grant provided by Cardinal Health.
The next Dublin ACT Coalition General Membership Meeting will be held on August 16, 2018. Stay tuned for more details to come.
April 2018
Nationwide, alcohol sends nearly 200,000 young people to the emergency room and just shy of 4,500 kids to an early grave...each year. Needless to say, it's definitely not something to be taken lightly. That's why, during the month of April, it's important to take some time to learn what you can do to reduce the negative impact alcohol can have on our community. View these
alcohol prevention resources
from Prevention Action Alliance. Download free
Awareness Month resources
from the National Council on Alcoholism and Drug Dependence, Inc.
Parents Who Host, Lose the Most
With prom and graduation season just around the corner, the Parents Who Host Lose the Most : Don't Be a Party to Teenage Drinking program educates parents about the health safety risks of providing alcohol to teenagers and increases awareness of compliance with underage drinking laws. Click HERE to learn more. 
---
November 2017
H.O.P.E. 
Sergeant Nate Smith of the H.O.P.E. (Heroin Overdose Prevention & Education) Task Force was the featured speaker at the Dublin ACT Coalition's quarterly membership meeting in November. This task force was established in 2016. Experienced narcotics and homicide detectives working the H.O.P.E. Task Force are treating opiate overdose scenes as crime scenes; investigating the source of the supply that caused the overdose. In addition, this task force collaborates with treatment providers to refer those with substance use disorders to long term treatment. Prevention and education is key to their long term plan. There was some great discussion among the different sectors of our community! For more information visit their web site:
https://sheriff.franklincountyohio.gov/programs/hope-task-force.cfm
DUBLIN ACT MEETINGS
The next Dublin ACT Coalition General Membership Meeting will be held on

August 16, 2018 at 8am

at the Dublin Recreation Center. Alina Sharafutdinova, a Dublin Jerome graduate who recently graduated from OSU,  will be speaking at the August meeting. She was granted the OSU Presidents Award and is doing work to help support family members, first responders and people effected by the Opiate Epidemic. She will provide an update on the progress of her project.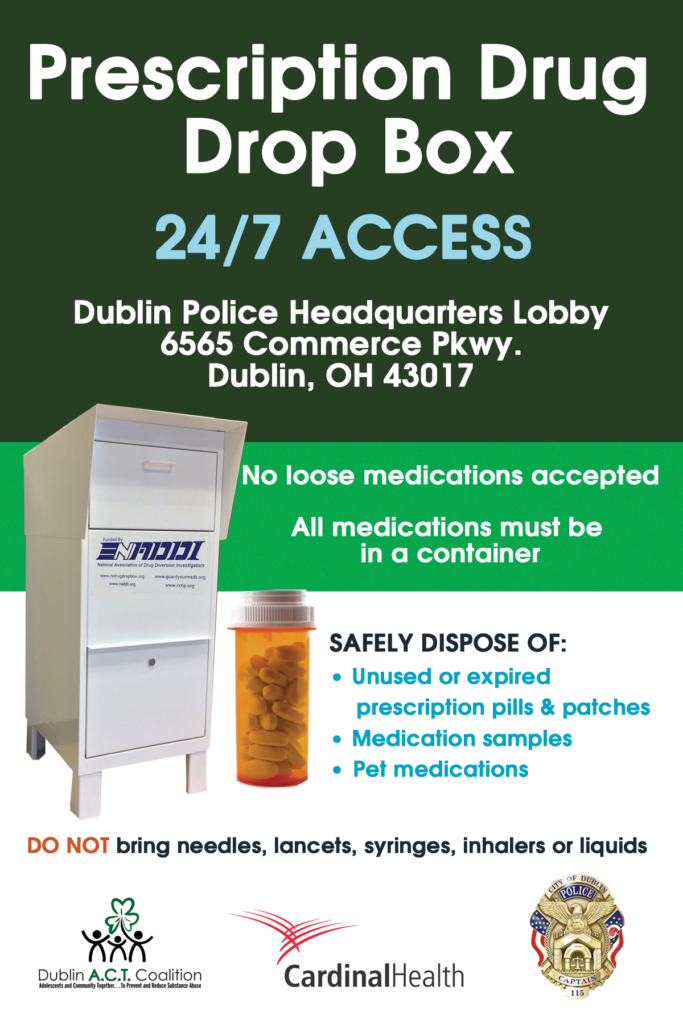 Get Involved
Learn more about how to get involved and support Dublin ACT's mission.