Dublin ACT Coalition News!
Abby Collier | Speech Winner
Abby Collier is the winner of the first ever We Are The Majority Rally Speech Contest! Though she was supposed to give her speech on the Statehouse steps at the in-person rally, Abby was instead featured in our virtual rally on May 15.
When asked to give a preview of her speech, Abby said, "My speech is about how much of an impact my dad being a police officer has made on myself. I share why I have learned how important it is to live a healthy lifestyle and the consequences of not doing so."
In her own words, here's a little bit more about Abby, a seventeen-year-old junior at Dublin Coffman High School:
"I am an ambassador for Dublin ACT Youth Council, (ACT stands for Adolescents and Community Together) this group promotes the drug and alcohol free lifestyle among their peers. I have been involved in this group for three years now and have been an ambassador (a leadership position) for two of those three years…For Dublin ACT, I lead a committee which focuses on educating the parents in the Dublin community about the dangers of drugs and alcohol, and how parents can be involved in their children's lives regarding substance use. Being a part of this organization and being able to see how much of an impact this group makes has been a very rewarding experience."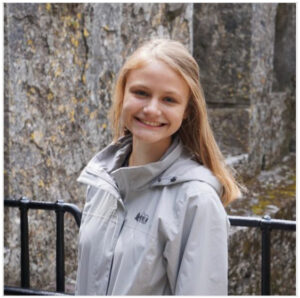 Upcoming Meetings
The Dublin ACT Coalition's meetings are currently on hold due to COVID 19.
Please visit the "Get Involved" page to contact someone for additional information.